How To Book Your Online Tee Time
Choose a course.
Login and Book
Your Time Today
Daily Fee Players
Step One: Click on a course above to start your tee time
Step Two: Follow the direction to book your tee time

IF YOU ARE PAYING ONLINE:
Please only select the number of players and fill in the information for those players that you are paying for online. The rest of your group may login and pay separately online.

IF YOU ARE PLANNING TO PAY AT THE COURSE:
Please fill in the names of all of the players that will be in the group. This helps us speed up the player check in process.
Trapp River & Tribute Members
If you already have a USERNAME and PASSWORD click on the course logo to login and make your tee times. If you do not have an account set up, contact Kerry at kerry@golfinwausau.com

-You may book a tee time for yourself and add up to three other names of members that may play with you.
-If you are booking a time for members and Non-Members, please follow the directions below.
Once you have completed booking any members to your tee time, will see this screen If you wish to add additional Non-Member players to your tee time, use the link highlighted below. You may pay for these additional players online or select pay at course for the players you have booked.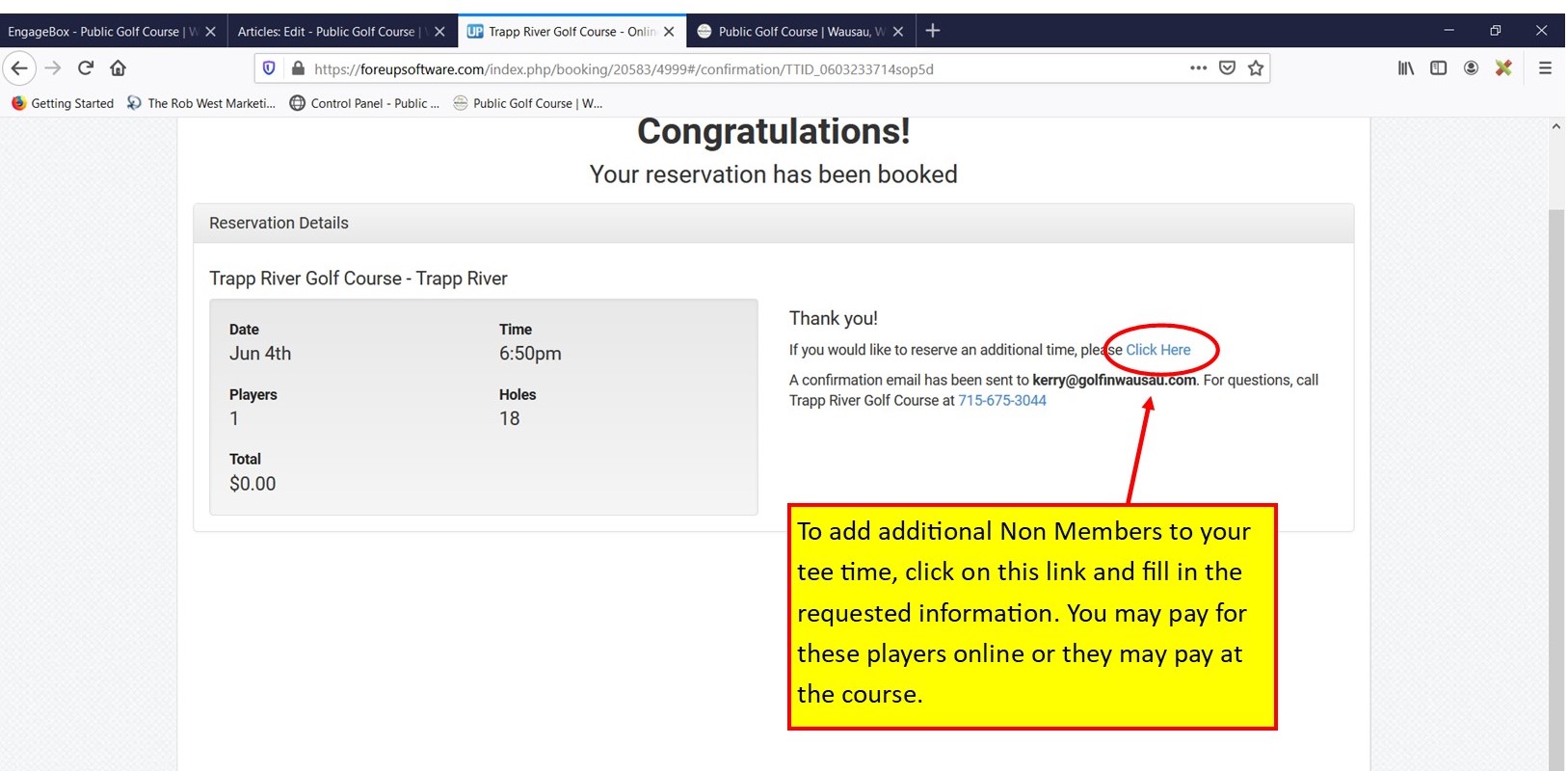 If you have any issues with the online tee sheet, please do not hesitate to call us at the course you wish to play at.
Trapp River GC 715-675-3044 Tribute GC 715-675-3663